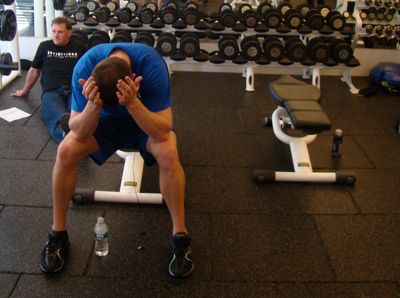 On the first part of this series, I talked about the first step of becoming an entrepreneur, which I defined as the idea and the Calling. For this second step, I will analyze the next step, which is subdivided again into two elements: Analysis and Preparing Yourself.
As I mentioned on the first post, everyone has ideas and all the time. Some ideas are good, others are poor. However, most of these ideas are left just as ideas as nobody acts upon them. Just few ideas become a reality and here is where the idea has a high value.
After you have a great idea and want to act upon it, you have to analyze it. An excellent option is to write down the idea, on what's called a business idea format, telling general aspects about it. If you want to dig in deeper, the next step is to write a business plan, which is a great tool. You can use additional resources like a Canvas to map out your idea.
When you write down the idea, there are several things you can do. To start, you might want to share your ideas with family members, friends, colleagues and external experts. I've found that many entrepreneurs, including myself at some point, are reluctant to share their idea because of the fear that someone steals it. This can happen, however the benefits of sharing the idea and having comments to make it better, outweigh the negative aspects.
When you share your idea with other people, you might cross someone who tries to destroy every aspect of it. In this case, I try to analyze what he or she is really trying to say. No one has the absolute truth, so you can be confortable that whatever this person tells you is just his or her opinion.
After analyzing, debating and making your idea better and stronger, you have to prepare yourself for the road ahead. When you start a new entrepreneurship there are many challenges that lie ahead. This might include learning something new, preparing yourself to perform a speech and much more. Also, you might have to quit your paying job, so prepare for several months or years without a steady income.
Entrepreneurship is a great road, but can be quite difficult in the beginning. At this time, you'll face uncertainty, roadblocks and more. So to endure, you have to be strong and the best way to address this is by preparing yourself mentally, physically and why not, financially. So take your time and prepare for the road that you're about to take.
The two elements analyzed on this post are quite important. Take them seriously and I'm sure the road will be a little easier. And please come back to An Entrepreneur Blog for the next posts, as they will continue to help your tasks to make it, precisely as an entrepreneur.
Image taken from Flickr.com