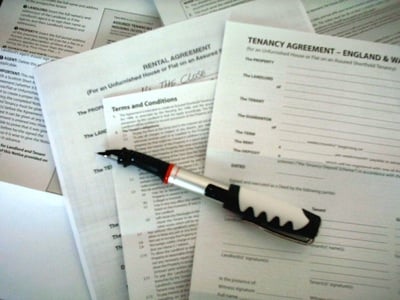 For anyone the idea of setting up a new company may seem like a daunting prospect, however by taking things step-by-step it can be surprisingly straightforward to establish a contracting business. From establishing your company to obtaining the host of financial benefits attached to being a contractor, this article will guide you through the many advantages. 
Benefits – what's in it for you? 
When it comes to business, money matters; both saving it and earning it. Contracting opens a world of financial opportunity, including the offset of expenses against taxes and typical net profit margins of an impressive 75 to 80 percent. 
Your first step to entering the world of contracting is to become a limited liability company. This is actually a relatively simple process which can be completed online within the space of a few hours.
Depending on the type of company you are setting up there are a significant number of expenses you can claim. They range from accommodation and accountancy costs to insurance, travel, computer hardware and software and stationery. 
Boost your company's reputation by displaying and advertising the fact that you are an approved contractor. This is both impressive and reassuring to your clients and a useful tool when negotiating with insurers and in B2B relations.
Establishing a company from scratch takes time and money; in fact it is not unusual for it to take two or three years to become established and profitable, so don't be discouraged if you find it harder than you imagined.
From the very beginning it is essential to prepare a thoroughly detailed business plan covering at least the first two years of trading. Professional looking cash flow and treading forecasts will help to ensure you stand the best chance possible of securing that all important funding from a bank or other source.
Contracting is an increasingly popular business model suitable for a variety of industries 
It's not surprising that more and more smaller businesses are choosing to become contractors, especially when you consider:
Personality-driven business – in other words when clients experience positive interaction with a business owner they are more likely to return for repeat service and share their thoughts about your company with others.
Easier decision-making capabilities – as a contractor you are the decision maker. There is no need to clear ideas with a board of directors or shareholders.
Internal quality control can be implemented and monitored with greater ease; ideal when overseeing the standard of your products and services. What's more, your customers can rest assured that quality will be guaranteed.
Despite the many benefits of becoming a contractor, there are systems that should be put into place in order to achieve corporate success. The most important of these systems is stringent financial planning and control. One of the best ways to ensure contractor administration systems are maintained, without being distracted from your key role, which is to generate sales and income, is to employ the services of an umbrella company.
As the saying goes, 'you have to speculate to accumulate' and when it comes to contracting that is certainly the case. However, establishing yourself as a limited liability company first, certainly lays firm business foundations upon which to build a successful future.
Image taken from Flickr.com