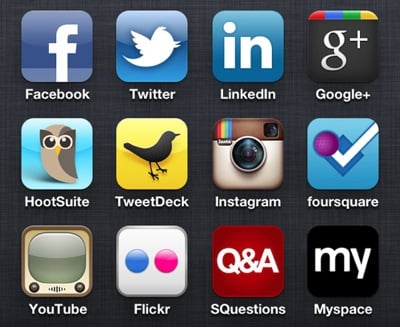 This is the sixth and last article in this series about strategies in social media. If I addressed every single social network, I could easily write a book of several volumes, but in the context of this Blog this is not practical nor a good idea. However, there are only a small amount of social networks that are interesting for most organizations. I already covered some of this networks in previous articles and today I will mention briefly other networks that make this list.
Before I continue, let me remind you about one of the main ideas that I wanted to share with these articles. As an organization, you have to understand that having presence in social networks must respond to a strategic need. There isn't something saying you must have presence on social networks at all, but this might be a good idea. So when deciding on this subject, take into account that this presence has to be aligned with your general strategy.
Now, let's take a look at other social networks that might be interesting for your organizations. This is a small list of some networks we believe can add value to your business:
– LinkedIn: Created in 2003, this business centric network helps connect professionals and organizations. Unlike other networks like Facebook that can help connect businesses and users, this network helps in other areas, like recruitment, creation of new businesses and others.
– Google +: Originally launched as a competitor of Facebook, many see this network today as a cemetery. Some niche themes have found a home and it should be analyze for the future.
– Tumblr: A combination between Twitter and Blogs, addressing the main limitation of the former: the 140-character limit in each message. This can be an excellent alternative if you're planning to create a corporate blog.
– Instagram: This is a hybrid combining an app for shooting and editing photos o mobile platforms (iPhone and Android) and then sharing it with friends. To some extent it competes with Facebook and Pinterest. Facebook acquired it last year by a reported 1 billion dollars.
So this is our list. As I said, this is not a comprehensive list, but a list of the social networks you should look after in the year 2013. If you have additional networks, please share it with us in the Comment section. Also, please share how you organization has succeeded or failed in this networks.
Image taken from Flickr.com