I define myself as an entrepreneur, and have been so, for most than half of my life (currently I'm 32 years old). However I believe I'm just starting to understand and to be an entrepreneur. But I have a very clear mind on what I want to accomplish in the future, and one of those things is to become an investor for new entrepreneur projects.
It's not always easy to make it as an entrepreneur. For instance, there are many good ideas out there, but in many situations one of the largest obstacles is acquiring the support of an investor to make the project a reality. So when I make it, I want to help other people that are starting and that have great ideas.
This is more than a business, is a mission I have in life. It will be great that other entrepreneurs share this vision, but I'm sure some do and some don't.
In the following video I analyze this subject and give my take on such an important subject.
Video From Entrepreneur to Investor
Thanks for watching the video; I hope you enjoy it. Please leave your comments at the bottom of this page.
Check Also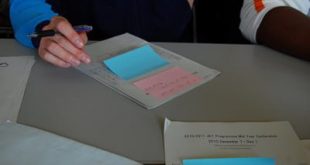 Let's return to these series of articles I have dedicated to businesses innovation by remembering …