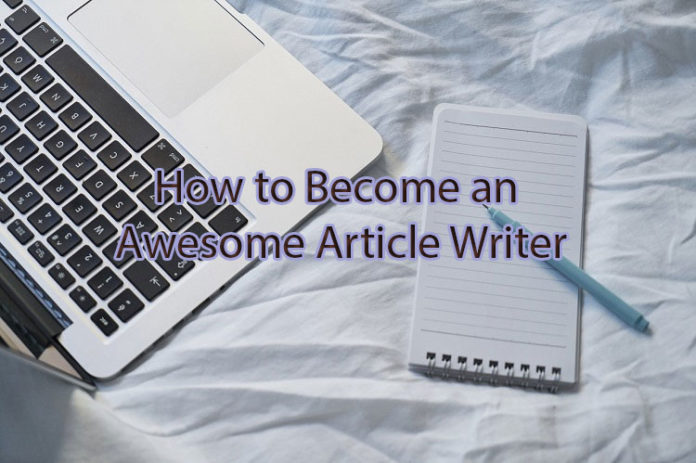 Do you know how to prepare a Website in Magento? or How to make guns? Is that possible without learning? writing an article is similar to this. Is that a wonderful way of thinking like this way, when people come to your site and write your article from to the bottom unable to pull their eyes from the screen. I do believe that way both know the answer. To achieve this Goal we have to learn the art of writing and engaging people in the content. Your website will be a great place for sharing thoughts and knowledge.
First thing, Professional the Opening line. To have a Powerful introduction, you need to open with a strengthful first sentence. when you write an article you have to know how to use the powerful word in the introduction. In the introduction, your first sentence will be short and powerful.people will start reading by reading your first sentence in your content on the website. Say something that is uncommon or bearly used. Use at least One "YOU" in the Introduction.
Please don't repeat the "TITLE" repeatedly.that is too much annoying for the reader and the reader will be a bounce. The introduction will be brief and informative.write what will summarize your whole writing. Write an At least 1-2 sentence that will summarize the whole content and also write the least two sentences what gonna explain.
Refer to the pros and cons to the readers. Means involve the reader what you gonna write.tell some story but be careful when you telling the story….Do not Tell an irrelevant story to the readers.
Writing as a sequence—first, you are doing this, then you are doing that. The essential question the author asks herself once writing a how-to do this, "What happens next?" If you're near to commence a how-to, begin at what you think about the start, and simply keep responsive that question over and yet again. Before you recognize it, you may have sketched out a draft of a how-to article.
Find the Proper and relevant topic. Finding a proper topic is very much important to get a huge amount of traffic for your website. Finding a proper topic means getting a large amount of traffic for your website. The topic will be eye-catching, the reader will search and read the topic and enjoy the reading. For enjoying the reading use simple vocabulary.
Research a similar topic from various website.Research as much as you can. shortlisted the website that topic has been discussed. Clear thinking about the Topic. Know the topic very well by research and the most important things about writing is read as much as you can.
The more you read the writing will be more informative. Be focused when you write. Don't add anything unusual or don't use fancy words.use simple words and don't need to use difficult vocabulary that reader will not gonna understand.
The research will ground your article in fact. Good details to include with your how-to are:
Be Statistics
Use Quotes by well-known people
Define the Topic
Anecdotes (short, illustrative stories about yourself or someone else)
Quotes and examples from people like the reader or from popular books on the subject
References to other media (film, television, radio)
Use Helpful tools, resources or products (if any, consider creating a sidebar)
References to local venues or events (if for a regional/local publication).
Always be Balance by using fancy words and common words or synonyms. Try to avoid difficult words as much as you can. Create the flow. Get proper information and try to write by maintaining the quality of the content. This not necessary how many words I am gonna write but the necessary thing is that How much I gonna maintain the Quality of the topic when I am writing. Research Is a toll for Building knowledge and for facilitating learning. Research is required for understudies and scholastics, yet for all experts. It is likewise imperative for growing and veteran scholars, both offline and online.
Among experts and recorders, finding a fascinating point to examine and/or to expound on ought to go past close to home understanding. Deciding either what the overall population might need to think about or what specialists need others to acknowledge or to think about can fill in as motivation to do investigate.
"Knowledge" essentially relates to realities dependent on target bits of knowledge and/or think about discoveries prepared by the human mind. It very well may be gained through different ways, for example, perusing books and online articles composed by instructors, tuning in to specialists, watching documentaries or insightful shows, directing logical examinations, and connection with other individuals, among others. These certainties can be checked to guarantee honesty and precision.
The Brain Research Trust acknowledges the significance of research in structure knowledge. Without a doubt, it is vital to discovering conceivable solutions for ailments, just as how to anticipate them. In this way, research turns into an absolute necessity to find out if one's thoughts are bolstered by past examinations or if these thoughts still need confirmation to be considered as knowledge.
It further noticed that "knowledge is better united when individuals learn when they should be conscious as opposed to, state, late-night sessions." It referred to the requirement for research on "the memory limit of the poor in low-salary nations" to empower instructors in helping underprivileged understudies learn essential abilities.
Ponders on the impacts of rest on the human brain are among the numerous subjects that have just been inspected by scholastics and authorities in different colleges and therapeutic organizations. A heap of research thoughts moreover anticipates the consideration of devoted researchers and curious journalists. Surely, research is instrumental in structure and improving knowledge, just as in supporting such knowledge with unquestionable realities.
TV programs and films overflow with research – both with respect to the writer(s) and the performing artists. In spite of the fact that there are has who depend on their specialists, there are likewise the individuals who apply exertion to do their own examination.You need to analyze which category audience I am gonna met. Know the audience very well help to write the proper content. Readers will search to read the content if you write by analyzing the audience properly.
When you've dissected your group of onlookers, how would you utilize this data? How would you keep from composing something that may conceivably still be unlimited or futile to your perusers? Draft your archive in view of your gathering of people's needs, however, recollect that composting can be refined over numerous drafts. With each ensuing draft, contemplate your perusers, and reconsider and alter your record so you make specialized data increasingly reasonable for nonspecialist groups of onlookers. The rundowns underneath are a portion of the manners in which you can adjust your composition to your group of onlookers' needs.
The accompanying "controls" have for the most part to do with making specialized data progressively justifiable for nonspecialist gatherings of people, and they allude to data you will refine as you set up your last report together. In any case, it is a smart thought to know about your gathering of people's needs even in the beginning times of your report drafting.
Add data perusers need to comprehend your archive. Verify whether certain key data is absent—for instance, a basic arrangement of ventures from a lot of guidelines; a critical foundation that enables novices to comprehend the principle talk; the meaning of key terms. Exclude data your perusers needn't bother with. Pointless data can likewise confound and baffle perusers—all things considered, it's there so they feel committed to peruse it. For instance, you can likely cleave hypothetical discourse from essential guidelines.
Change the dimension of the data you right now have. You may have the correct data however it might be "pitched" at excessively high or too low a specialized dimension. It might be pitched at the wrong sort of gathering of people—for instance, at a specialist group of onlookers instead of an expert crowd. This happens regularly when item configuration notes are passed off as guidelines.
Add examples to enable perusers to get it. Examples are a standout amongst the most dominant approaches to associate with groups of onlookers, especially in directions. Indeed, even in a non-instructional content, for instance, when you are attempting to clarify a specialized idea, examples are a noteworthy help—analogies specifically.
Change the dimension of your examples. You might utilize examples yet the specialized substance or level may not be suitable to your perusers. Handcrafted examples may not be valuable to specialists; exceptionally specialized ones may thoroughly miss your nonspecialist perusers.
writers rarely spit out their pleasant copy on the first draft. (if you meet a creator who claims to have the name of the game for doing so, please allow the rest people realize.)
first drafts—and 2nd and sometimes 0.33 drafts—exist to hash out your ideas on paper. after you've revised your ebook, tale, blog publishes, or article till you could revise no more, you just hand it off in your editor to clean up, proper?
nicely, that'd be best, but maximum folks don't have the luxurious of hiring an highly-priced editor to check our private weblog publish. because procrastination is the author's excellent pal, you in all likelihood don't have time to even ask a fellow author buddy take a quick peek for errors.
so it falls to you to be your very own editor. is it virtually viable to edit your personal work while all of the phrases you just finished writing are so precious? yes, it can be accomplished—and for the sake of making your writing stand out, it needs to be accomplished. clutch your crimson pen, pull up you're most currently saved draft and get to work with these 25 pointers to tighten your personal reproduction.
Cut long sentences in two
I'm not discussing run-on sentences. Many long sentences are linguistically right, however long sentences regularly contain a few thoughts, so they can without much of a stretch lose the peruser's center since they don't give a break, driving perusers to stall out or lose intrigue, and the peruser may get exhausted and go stare at the TV. Follow? On the off chance that you recognize a comma-overwhelming sentence, attempt to give every thought its very own sentence.
Hatchet the qualifiers (a.k.a. – ly words)
Qualifiers debilitate your duplicate, in light of the fact that these abundance words are not enough graphic. Instead of saying the young lady runs rapidly, a state she runs. Rather than depicting the feline as strolling gradually, a state he crawls or pussyfoots. The screen entryway didn't close loudly; it slammed shut.
Stick to one voice
Once in a while it's important to utilize both first and second individual, yet that can be jolting for perusers. For instance, you may begin your presentation discussing yourself, at that point switch part of the way through the piece and begin tending to the peruser. Endeavor to stick to "I" voice or "you" voice all through one bit of composing.
In the event that you should switch, begin with one and completion with the other. Try not to move forward and backward between the two. Your perusers will get lost.
Evacuate additional accentuation
An amazing hyphen here and an interesting semicolon there can be powerful, however a bit of composing covered with a wide range of accentuation—brackets, colons, ovals, and so forth.— doesn't stream well.
Generally, you can take out these additional bits of accentuation with commas or by closure a sentence and beginning another one—and that makes your composition that a lot more grounded.
Supplant negative with positive
Rather than saying what something isn't, state what it is. "You would prefer not to commit these errors in your composition," could be better expressed as, "You need to stay away from these missteps in your composition." It's increasingly direct.
On the off chance that you discover negative explanations in your composition that contain don't, shouldn't, can't, or another such word, figure out how to rework them without the "not." That most likely methods you'll need to locate an all the more dominant action word.
Supplant stuffy words with basic ones
A few people think language makes their composition sound savvy, however you know better. Great composing does not confound perusers. On the off chance that they need to snatch a lexicon to complete a sentence, your composing has opportunity to get better. To express what is on your mind, utilize commonplace words.
The English language has a large number of words. You can absolutely locate a shorter or more typical word in your thesaurus than a jargony one.
Expel redundancies
You don't need to state precisely the same thing with two words. Did you get the excess words in that sentence? Here's a superior adaptation: You don't need to state a similar thing with two words.
Fresh out of the plastic new, arrangement ahead of time, fundamental necessities-the rundown of these normal expressions is longer than this blog entry.
Once in a while tricky redundancies are isolated by an "and." In the event that you state your sentences are clear and to the point, they are not one or the other. You don't require the two words. Your sentences are clear, or your sentences are to the point.
Diminish relational words
Despite the fact that relational words (of, in, to, for, and so forth.) are useful little words, they make sentences longer since they can't remain solitary. Relational words need loads of companions. By cutting the relational word and the words that pursue, you can cut three, four, or even five words. Once in a while a prepositional expression can be supplanted with only one more straightforward word, or cut totally.
A simple method to slice relational words is to search for chances to make something possessive. The vehicle of your neighbor is actually simply your neighbor's vehicle.
Cut "so as to"
You once in a while need it. In case you're setting off to the kitchen so as to make a sandwich, your sentence could be more tightly—on the grounds that, truly, you're heading off to the kitchen to make a sandwich.
That "so as to" makes it take a millisecond longer to land at the substantial piece of the sentence, which implies your story is hauling more than it should be.
Try not to utilize "begin to"
Did you begin to walk the puppy, or did you walk the canine? Is the vehicle beginning to move down the slope, or is it moving down the slope? "Begin to" is a more troublesome expression to manage than "so as to," on the grounds that occasionally you do require it. Probably, you don't.
Instead of making "begin" the dynamic action word, utilize the action word that is in reality progressively dynamic, for example, strolling or moving to recount your story.
Nix "that"
In around 5 percent of your sentences (absolute supposition from the syntax police), "that" makes your thought less demanding to get it. In the other 95 percent, dispose of it. "I chose that reporting was a decent vocation for me," peruses better as, "I chose news coverage was a decent profession for me."
Supplant "thing" with a superior word
Typically when we state "thing" or "things," this is on the grounds that we were too lethargic to even think about thinking of a superior word. In regular day to day existence, we may request "that thing over yonder," however in your composition, considering anything a "thing" does not support your peruser. Endeavor to supplant all "thing" or "things" with an increasingly illustrative word.
Make a decent attempt to spot cases of "very" and "truly"
This is a troublesome one to recollect. I never take care of business, until I revisit my duplicate, and the word hops out at me, and afterward I change the sentence to, "This is a troublesome one to recollect." In light of the fact that extremely, what amount is that "specific" helping you express what is on your mind?
It doesn't make the assignment sound progressively troublesome. Same thing with "extremely." It is anything but an "extremely" troublesome tip to recall. It's essentially a troublesome tip to recall. Alright?
Make your action words more grounded
"Make" is now and then utilized similarly as "begin to," instead of what could be a more grounded action word. For instance, I initially titled this post, I expressed "25 different ways to make your duplicate more grounded." When I re-read it, I understood the action word wasn't solid. I'd utilized "make" as the action word, when it doesn't tell the peruser much by any stretch of the imagination. So I changed the title to "25 different ways to reinforce your duplicate." In the long run I understood "fix" was a stunningly better action word.
Jettison the inactive voice
As this UNC present clarifies, utilizing the inactive voice isn't generally wrong, yet at whatever point you get the opportunities to make your composing clearer, you should-and keeping away from the uninvolved voice is one of those occasions.
I know the latent voice when I see it, however I'm awful at clarifying it, so I'm going to leave that to Language Young lady. Clarifying sentence structure is her claim to fame.
Allude to individuals as "who" not "that"
John is the person who dependably overlooks his shoes, not the person that dependably overlooks his shoes. It's anything but difficult to commit this error, since that has turned out to be satisfactory in regular discussions. It's progressively observable when it's recorded.
Keep away from "at present"
"Presently" is for all intents and purposes constantly excess. Try not to express: "Tom Jones is as of now a correspondences chief." If Tom Jones is anything, he's that right then and there; you don't require "as of now" to clear up. Simply dispose of it.
Dispense with "there is" or "there are" toward the start of sentences
This is regularly a manifestation of apathetic composition. There are bunches of better, all the more intriguing approaches to begin sentences. Oh no. Perceive that it is so natural to commit this error? Rather than beginning a sentence with "there is," have a go at turning the expression around to incorporate an action word or begin with you.
For instance, supplant the sentence above with, "Begin your sentences in an all the more intriguing way." If your duplicate incorporates a great deal of expressions that start with "there is" or "there are," put some energy into revamping them.
Coordinate your visual cues
Visual cues are a prevalent and viable approach to sort out complex thoughts. Simply ensure your shots relate to each other.
Time and again, scholars blend and match mix-ups to maintain a strategic distance from with a positive move you should make, or they progress to shoulds part of the way through the post—which just confounds the peruser.
On the off chance that your piece is called 3 Vocation Missteps You Would prefer Not to Make, here's a visual cue that works:
Neglecting to tailor your resume each time you apply for work
Here's one that doesn't work (since it's not really an oversight—the author coincidentally changed to what you ought to do):
Ensure you tailor your resume
Regularly you can transform any thought into a tip by including an action word. For instance: "Recall that sitting on your head encourages you compose better." Make your visual cues predictable and your composition will peruse all the more easily.
Use withdrawals
Which sounds progressively amiable: "I am going to the market that is near my home," or, "I'm going to the market that is near my home"? Compressions make your composition sound friendlier, as if you're (not you are) a genuine individual. That encourages you associate with perusers.
Withdrawals can likewise make your post less demanding to peruse and grasp. So make a special effort to incorporate them in your posts. Your editorial manager will bless your heart.
Avoid the – ing trap
"We were beginning to … " or, "She was skiing toward … " At whatever point you see a "- ing" in your duplicate, mull over whether you need it—since you most likely don't.
Rather, dispose of "were" or "was," at that point take out that "- ing" and supplant it with past tense: "We began to … " or "She skied toward … " Pruning unnecessary "- ings" makes your composing clearer and simpler to peruse.
Check your commas with that and which
At the point when utilized as a descriptor, "which" takes a comma, however "that" doesn't. For instance: "We went to the house that fallen yesterday," or "We went to the house, which crumbled yesterday." Confounded about when to utilize "that" versus "which"? Sentence structure Young lady offers extraordinary clarification.
Supplant "over" with "more than" for numbers
More than 200 individuals disliked your Facebook page—in excess of 200 individuals did. Obviously, everybody will realize what you mean in the event that you use "over," however utilizing "more than" is one of those little subtleties that will enable your composition to sparkle.
Hyphenate modifiers
At whatever point you change a thing with more than a single word, you need a hyphen. Loads of individuals don't pursue this standard, so it's an incredible method to demonstrate you really walk the walk. That implies you need a hyphen in case you're expounding on all day work.
You needn't bother with one in case you're working all day. Alright? The special case: No compelling reason to hyphenate modifiers that end in "- ly." Those are alright without anyone else. So your "recently procured worker" needn't bother with that hyphen.
Distinguish your tells
Regardless of how great an author you are, the point at which you compose the first draft, you tend to release sentences with a specific goal in mind or utilize certain words. The more comfortable you progress toward becoming with altering your very own duplicate, the more rapidly you ought to probably get on your tells—and the more merciless you can be in dispensing with them.
"Begin to" tormented me while composing my book; I made the "begin to" botch over and over. When I knew to search for it amid modifications, I had the capacity to address it. (Insight: If this is an issue for you, take a stab at utilizing Word's scan capacity to search for "begin." You'll get everyone, so you can assess them exclusively.)
Article writing is workmanship, and it's not every some tea. In spite of the fact that with regards to Blogging, anybody can compose an article disregarding quality as a measurement here. Yet, to emerge from the general group, a typical article can never take you to the following stage. As an Independent essayist, you won't almost certainly profit and as a Blogger, you won't most likely make an impression.
we continue finding out about most recent Blogging techniques and intermittent writing tips as well. Today, I will share a few hints to upgrade your article writing abilities. On the off chance that you need to be an exceptional author, you ought to pursue underneath tips as well as make them a propensity. One of the fundamental tip to upgrade your article writing is by writing practice and by perusing different essayists. When I talk about perusing different articles, you should see the writing style and begin grabbing new words to upgrade your vocabulary. At any rate, lets specifically hop to the tips that will assist you with boosting your article writing abilities.
"The fewer words you use, the better." Truly, you read it right. Try not to stress over the length of your article other than this you should remember that you're writing this article for building up your aptitudes of writing which can help you numerous individuals in future to build up the equivalent for themselves.
This is something fascinating. As I have examined numerous genuine and expert journalists and Bloggers do likes to compose their substance in the first part of the day time. Morning time enables them to compose crisp stuff. Progressively over morning climate appears to be very peaceful and enthusiastic, which can assist them with improving their Article writing aptitudes immediately. Out it an attempt and feels the new experience of being a sound author. I'm certain it won't harm you.
This is the most compulsory thing for the person who needs to assemble their vocation in Writing or Blogging. You must be a decent peruser. With this, your mind will enable you to make your considerations and let permit yourself accessible to compose on your specific points. There are a lot more online journals accessible to pursue, having some great and instructive substance.
"YOU are what you perused and Compose!"
For generating great traffic on your contents, your way of writing should be simple enough. For that express your views in a simple and appropriate way. This will help visitors or readers in a decent manner. One who wants to be a famous with his contents, have to pursue some serious stages while he is writing his article. Each blogger knows writing an article takes much time, and each blogger and author have to let pass on their articles through many stages.
Firstly you have to analyze your topic that you will compose on it. Secondly you have to make a list of some ideas of the related topic. Thirdly you have to complete sentences and paragraphs of your article, related to your topic. Fourthly you have to alter your article and let clear all the queries. Lastly proofreading is must.
These were the stages to pursue while you're writing on a single topic. Make certain these all stages needs some specific time. For that, you have to make your schedule for following stages. And then it will end up being a healthy substance without a doubt.
Many bloggers have many more accounts in many social systems administration sites and have many progressively different things that can easily distract their psyche while they're about to compose an article. And I'm sure that you are having the same. For that, you should keep your location where you can discover some peaceful atmosphere around you.
Avoid your Social systems administration activities and cell phones while you're writing something. Distraction free location keeps you motivated to compose healthy contents. In the event that you wish to pimp up your Article writing skills and speed, I would prescribe writing using any Distraction free software. You can use tools like Windows live author on Windows or Desk App on Mac OS. Or then again you can use Desk App on Mac OS. Or then again you can use WordPress Distraction Free Writing option.
To create better and attractive substance make an effort not to alter while you are creating your article – just float along with your thoughts. There are some mind tricks working here. Creating and altering content works in various sides of the brain.
I have referenced above, some stages to experience when writing on your selected topic. Before you start, do intensive research on the particular topic on which you will compose. It will increase your insight into that topic, and you will most likely compose uninhibitedly and informative. Having deeper learning keeps you one of a kind in this field.
In spite of the fact that after having all the information and all the researched stuff you should be specific yourself. I know you're a significant busy person for that you have to separate some time and give some specific time to your writing skills. You must have to be specific in time for grasping deeper information, writing articles, marketing them, and so forth. It will allow you to end up a famous one. This is not just a one-day business, for that, you have to start this activity A.S.A.P. every day!
This is essential for writing on a particular topic. As I have referenced above, writing is not an easy task and can't be finished in a single stage. While you are researching a writing topic, you must keep a scratch pad and a pen for noticing down some attractive sentences related to your topic. It will keep your readers interested in reading your articles. This is a must-have skill for all professional writers and bloggers.
As is commonly said, "Practice makes a man perfect" In the event that you want to be a decent essayist, you must make a habit of regularly writing. For that, you have to pursue the above steps, and I'm sure these tips will be helpful for all of you in the future. So, have some patience and make yourself available for writing on a regular basis.
Reading novels seems to me such a normal activity, while writing them is such an odd activity. . . . At least so I think until I remind myself how solidly the two are related. (No armored generalities here. Just a couple of remarks.)
First, because to compose is to practice, with particular intensity and attentiveness, the art of reading. You write so as to read what you've composed and see whether it's O.K. and, since of course it never is, to rework it – once, twice, as many times as it takes to persuade it to be something you can bear to reread. You are your very own first, maybe severest, reader. "To compose is to sit in judgment on oneself," Ibsen inscribed on the flyleaf of one of his books. Hard to imagine writing without rereading.
In any case, is what you've discounted straight never all right? Yes, sometimes far superior to one side. And that just suggests, to this novelist at any rate, that with a closer look, or voicing aloud – that is, another reading – it may be better still. I'm not saying that the essayist has to worry and sweat to produce something great.
"What is composed without exertion is in general read without pleasure," said Dr. Johnson, and the maxim seems as remote from contemporary taste as its author. Surely, much that is composed without exertion gives a great deal of pleasure.
No, the question is not the judgment of readers – who may well prefer an essayist's increasingly spontaneous, less elaborated work – yet a sentiment of writers, those professionals of dissatisfaction. You think, "On the off chance that I can get it to this point the first go around, without an excessive amount of struggle, would it be able to be better still?"
Keep reading the main story
And however the rewriting – and the rereading – sound like exertion, they are actually the most pleasurable parts of writing. Sometimes the main pleasurable parts. Setting out to compose, on the off chance that you have the idea of "literature" in your head, is formidable, intimidating. A plunge in a cold lake. At that point comes the warm part: when you already have something to work with, upgrade, alter.
Suppose it's a mess. Be that as it may, you have a chance to fix it. You attempt to be clearer. Or on the other hand deeper. Or then again increasingly articulate. Or on the other hand progressively whimsical. You attempt to be consistent with a world. You want the book to be increasingly spacious, progressively authoritative. You want to winch yourself up from yourself.
You want to winch the book out of your balky personality. As the statue is buried in the square of marble, the novel is inside your head. You attempt to liberate it. You endeavor to get this pitiful stuff on the page closer to what you figure your book should be – what you know, in your spasms of elation, it tends to be. You read the sentences again and again. Is this the book I'm writing? Is this all?
Or on the other hand suppose it's going admirably; for it does go well, sometimes. (On the off chance that it didn't, some of the time, you'd go crazy.) There you are, and regardless of whether you are the slowest of scribes and the worst of touch typists, a trail of words is getting laid down, and you want to keep going; and then you reread it. Perhaps you don't dare to be satisfied, and yet you like what you've composed. You wind up taking pleasure – a reader's pleasure – in what's there on the page.
Writing is finally a series of permissions you offer yourself to be expressive in certain ways. To create. To leap. To fly. To fall. To locate your very own characteristic way of narrating and insisting; that is, to locate your own inward opportunity. To be strict without being too self-excoriating. Not stopping time and again to reread. Allowing yourself, when you dare to believe it's going great (or not very badly), simply to keep paddling along. No waiting for inspiration's shove.
Dazzle writers can never reread what they dictate. Perhaps this matters less for poets, who regularly do most of their writing in their head before setting anything down on paper. (Poets live by the ear substantially more than prose writers do.) And not having the capacity to see doesn't mean that one doesn't make revisions. Don't we imagine that Milton's daughters, at the finish of each day of the dictation of "Paradise Lost," read it all back to their father aloud and then brought down his corrections?
In any case, prose writers, who work in a lumberyard of words, can't hold it all in their heads. They have to see what they've composed. Indeed, even those writers who seem most anticipated, prolific, must feel this. (Thus Sartre announced, when he went daze, that his writing days were finished.) Consider portly, venerable Henry James pacing up and down in a room in Lamb House composing "The Brilliant Bowl" aloud to a secretary. Leaving aside the trouble of imagining how James' late prose could have been dictated at all, considerably less to the racket made by a Remington typewriter circa 1900, don't we assume that James reread what had been typed and was lavish with his corrections?
When I became, again, a cancer patient two years ago and had to break off work on the nearly finished "In America," a benevolent companion in Los Angeles, knowing my despair and fear that presently I'd never finish it, offered to take a leave from his activity and come to New York and stay with me insofar as required, to take down my dictation of the rest of the novel. Genuine, the first eight chapters were done (that is, reworked and reread many times), and I'd started the alongside last chapter, and I felt I had the arc of those last two chapters altogether in my head. And yet, and yet, I had to refuse his contacting, generous offer.
It wasn't just that I was already excessively overwhelmed by a drastic chemo cocktail and lots of painkillers to recollect what I was planning to compose. I had to most likely see what I composed, not just hear it. I had to almost certainly reread.
Reading usually precedes writing. And the impulse to compose is almost always terminated by reading. Reading, the adoration for reading is what makes you dream of turning into an essayist. And long after you've turned into an essayist, reading books others compose – and rereading the cherished books of the past – constitutes an irresistible distraction from writing. Distraction. Consolation. Torment. And, yes, inspiration.
Of course, not all writers will admit this. I recollect once saying something to V. S. Naipaul about the nineteenth-century English tale I cherished, a very outstanding novel that I assumed he, similar to everybody I realized who cared for literature, admired as I did. Be that as it may, no, he's not read it, he said, and seeing the shadow of surprise on my face, added sternly, "Susan, I'm an essayist, not a reader."
Many writers who are never again youthful claim, for various reasons, to read practically nothing, in fact, to discover reading and writing in some sense incompatible. Perhaps, for some writers, they are. It's not for me to pass judgment. In the event that the reason is anxiety about being affected, at that point, this seems to be vain, shallow stress. In the event that the reason is lack of time – there are just so many hours in the day, and those spent reading are clearly subtracted from those in which one could be writing – at that point this is an asceticism to which I don't aspire.
Losing yourself in a book, the old phrase, is not an inert fantasy but rather an addictive, demonstrate reality. Virginia Woolf famously said in a letter, "Sometimes I figure heaven must be one continuous unexhausted reading." Surely the heavenly part is that – again, Woolf's words – "the state of reading consists in the complete elimination of the conscience." Unfortunately, we never do lose the inner self, and beyond what we can step over our own feet. In any case, that disembodied rapture, reading, is sufficiently trancelike to make us feel a sense of self-less.
Like reading, rapturous reading, writing fiction – inhabiting different selves – feels like losing yourself, as well. Everyone likes to think since writing is just a type of self-regard. Also called self-expression. As we're never again supposed to be capable of authentically altruistic feelings, we're not supposed to be capable of writing about anyone yet ourselves.
However, that's not valid. William Trevor speaks of the boldness of the nonautobiographical imagination. Is there any valid reason why you wouldn't write to escape yourself as much as you may write to express yourself? It's far all the more interesting to expound on others.
Needless to say, I loan bits of myself to all my characters. Whenever, "In America," my immigrants from Poland reach Southern California – they're just outside the village of Anaheim – in 1876, stroll out into the desert and succumb to an unnerving, transforming vision of emptiness, I was surely drawing without anyone else memory of youth walks into the desert of southern Arizona – outside what was then a small town, Tucson – in the 1940s. In the first draft of that chapter, there were saguaros in the Southern California desert. By the third draft, I had taken the saguaros out, reluctantly. (Alas, there aren't any saguaros west of the Colorado Waterway.)
What I expound on is other than me. As I compose is smarter than I am. Because I can modify it. My books realize what I once knew, erratically, irregularly. And getting the best words on the page does not seem any easier, even after so many years of writing. On the contrary.
Here is the great contrast between reading and writing. Reading is a vocation, a skill, at which, with practice, you will undoubtedly turn out to be increasingly expert. What you accumulate as an essayist are mostly uncertainties and anxieties.
All these feelings of inadequacy with respect to the essayist – this author, anyway – is predicated on the conviction that literature matters. Matters is surely too pale a word. That there are books that are "necessary," that is, books that, while reading them, you realize you'll reread. Maybe more than once. Is there a greater privilege than to have a consciousness expanded by, loaded up with, pointed to literature?
Book of wisdom, an exemplar of mental playfulness, the dilator of sympathies, faithful recorder of a real world (not just the confusion inside one head), servant of history, an advocate of contrary and defiant emotions . . . a novel that feels necessary can be, should be, most of these things.
As for whether there will keep on being readers who share this highly thought of fiction, well, "there's no future to that question," as Duke Ellington replied when asked why he was to be discovered playing morning programs at the Apollo. Best just to keep paddling along.
Here's a snappy list to help you catch errors or omissions:
Did you adequately describe the ingredients/supplies required all together for the reader to complete the task?
Did you incorporate all the important steps?
Is the request logical?
Did you use words that indicate sequence: first, next, at that point?
Did you warn readers of possible pitfalls?
Change, read aloud, revise, read aloud, rework, discover a proofreader and, just when you're satisfied you've composed a powerful how-to article, submit your piece to an appropriate publication with a short introductory letter.
Writing is a Art of sharing Thoughts and Knoleges.So by sharing your knowledge will be increase more more and more.Read as much as you can before starting to write any topic.Understand the topic very well,gather the knowledge and start brain storming then start writing.It will help you a lot to become a professional writer.
Best Of Luck…