Let's be honest online meeting can get very boring, but it does not has to be that way. These meetings are a powerful step towards marketing and it can be exciting, fun, energetic and enjoyable too.
Below are some points which will help any online meeting to have a great and fun experience: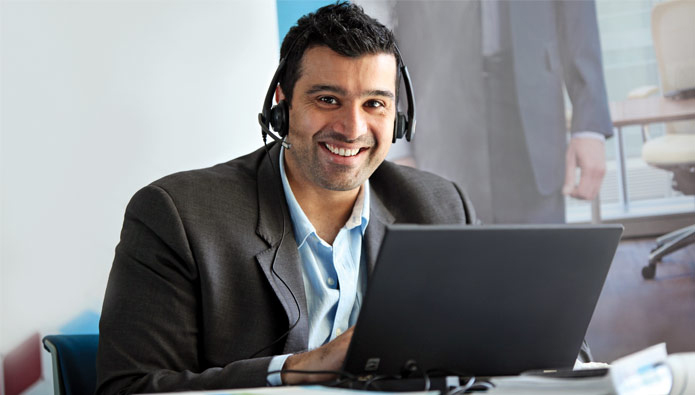 Proper connection
While conducting an online meeting it is important to take the speed of the internet into consideration because a fast internet will provide a smooth conversation between each other. If the connection is poor then the conversation may lead to a catastrophe.
Share your opinion
The main reason to organize a meeting is to discuss and share your opinion to others, make sure you do it fantastically by using sense of humor and with because it will illustrate your personality. Never sit quietly or silently , this might have a bad impression on others.
Make everyone feel wanted
Don't just blabber about your opinions, remember that a meeting is about an entire group not individual person. It is easy to invite people in an online meeting but it takes a little effort to make each and every one feel wanted. The best way to do that is by greeting everyone is a courteous manner.
Don't be a dictator
Even if you're the one who created this online meeting never act like you control the people who are online, it will terribly offend others. A meeting is about the group and it should show a sweet harmony, the best way to do that is by motivating others to share their ideas, opinions and doing everything possible to make everyone feel comfortable.
Entice the speakers
It is necessary to communicate with the participants in a free and exciting way. The best way to do that is by sharing a funny experience or memory, it is significant to have a good laugh in order to strengthen mutual bond between each other.
Keep it Classy
Don't organize a meeting full of formal and robotic gestures and clichés. It is pivotal to illustrate your ideas in an innovative way .For example: by making an animated presentation, showing some interesting pictures, screenshots or videos. These kind of activities will keep the meeting caffeinated.
Tweeting
Twitter can be considered as a valuable source to tie the harmony of an online meeting. It has many perks, such as in stores the conversations and it also shows the references trends with the help of exciting hash tags.
Appreciate
It might seem unnecessary but everyone loves being appreciation. At the end of the conversation thank the entire group for spending their precious time with you and let them know that you really enjoyed your time with them and are expecting to meet them again very soon.
So, In order to make an online meeting more social it is significant to illustrate harmonious bond between each other by discussing about everything is an exciting and fun way.