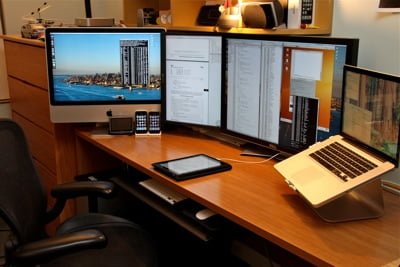 Technologies have played an important role for entrepreneurs throughout history. You can almost say that entrepreneurs to some extent, sometimes greater and sometimes smaller, are related to technology. This can be seen as the products and services they create, as they might be technology based or the tools used to offer these products and services.
In this modern age, technology plays a huge role in the life of any entrepreneur. For instance, it is very difficult to imagine a company that was created without the help of a computer, a program such as Word and more. Also, cell phones and the Internet play a huge role with this creation.
In this new series of articles, I wanted to talk about the role of technology and entrepreneurs. I will mostly talk from my experience, as someone that has had Internet and computers from the get-go, but that has used many others technologies to accomplish what I've done. I've been an entrepreneur for over 18 years and been involved with technologies in almost every step of this fantastic road.
As this is my personal vision, I want my readers to help me out with comments. I will talk from my personal experience and point of view, so you can be sure I leave some elements outside my articles. Also, I will talk of how I use a particular technology but I'm sure there are other uses that I will not include. So please help me filling out this gaps.
I hope you follow theses articles and share them with your friends, colleagues and follower on social networks. These articles will surely help you so it will be interesting to reach a larger audience. Expect the first article next week.
Image taken from Flickr.com