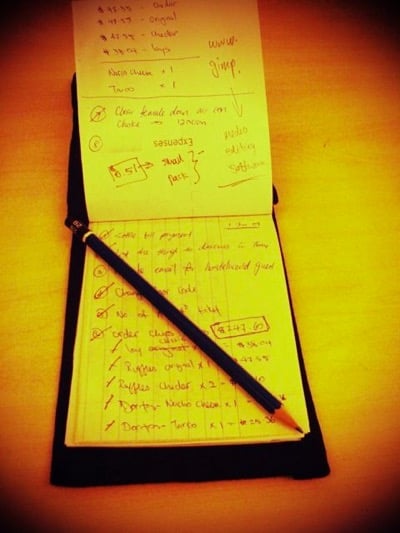 At the moment when this article will get published, which is my third article of the year, the first month of 2015 will be over. In my case, the first month really flew by, with a high load of work, new projects and an amazing year still ahead. Maybe your first month of 2015 was like mine, something that would be great, or maybe it was more relax. Actually it doesn't matter how January was for you; what is important, is how the next 11 months will turn out.
For many people and many cultures, the last day of the year is one where we don't only party and celebrate, but a day where we decide what we want to put forward for our goals for the next year. This list can include personal achievements (reduce your weight, do more exercise), professional goals (study, starting a new venture) or a mixture of both. One month after these goals were defined, many of you have already lost track. We have to change this situation.
If you already have your goals for 2015, that is great. However if you don't have the goals, it's not too late to define them. In fact, this is an excellent time to say what you want for this new year. But in this exercise I want to go a step further. Define your goals and also visualize how you might accomplish the task. It's quite probable that what you're imagining won't happen as you think, but that is just fine. The idea is that you understand that what you're dreaming can become a reality, no matter how big or difficult the goal is.
A second suggestion is to keep your list short. For instance, it's better to dream of 3 to 5 achievable dreams, that a list that has 20 difficult and forgettable goals.
If you did your list of goals last year, search for it and redo it bases on my previous suggestions. Your list should now include 3 to 5 achievable elements (although, not necessarily, easy goals) that you will be working throughout the rest of the year.
To make these goals a reality, there is another activity I highly recommend. The idea is to write down your main goals 21 times, for 21 days. Take a piece of paper and write 21 times what you want to achieve. Do this for 21 straight days; maybe before you go to sleep or at any time that it's easy for you. However if you miss a single day, you have to start over.
For example you can write something like "Thank you God for all the abundance, including excellent new clients, money and the woman of my dreams, which are a reality in my life." Look how I write this in the present, as if it was already accomplished. Also, I included only 3 of my main goals, the ones that have the greatest priority.
This exercise can be quite long, even look boring, but it will cement these ideas. In my case, I don't like to write on paper (I use computer all the time), so it was a challenge for me to keep up with the task. In the end, this was a sacrifice that made the situation better for me.
The next step is to make the goals a reality. My recommendation is that you go outside, talk to people, meet new people and search for your goals. Action is needed and when your gut tells you to act, don't second-guess. After a few months, come back here and share your results with us at the end of this page.
Image taken from Flickr.com