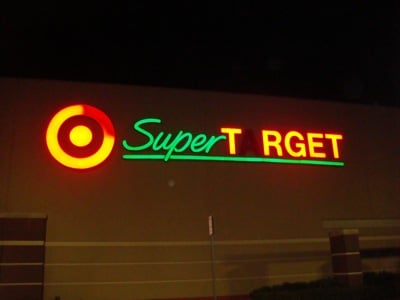 About 12 years ago I made my first purchase at Amazon.com, long before I even thought of creating An Entrepreneur Blog. I had recently been in the US on a holiday and wanted to buy several things, most of them electronic gadgets. However I was frustrated because I wasn't able to find a couple of them in any store. I returned home and decided to look them up on the Internet and found them on Amazon.com. So I decided to give it a try and purchase these articles online.
My first purchase was for a Palm m100. For those who don't remember, these where palm sized touch screen devices, precursors of today's smartphones and tablets. Before I made my first purchase I had been browsing Amazon for a while, but never tried to purchase anything. I had purchased a couple of items online, from ebay related sites, although I made the payments in cash.
I guess one of the reasons I liked so much Amazon, was its vast inventory of products. Even in 2001, they had many articles in many categories. This business model, which was analyzed by Wired Magazine editor Chris Anderson, says that online retailers can have much more products, physical and digital, than a traditional physical retailer.
This theory, called the Long Tail, says that traditional retailers such as Walmart, Target and Carrefour, have a certain amount of physical space. Even with large stores, these stores have to decide what products are displayed. Usually this means that high selling products, with great rotation get a place on the store. Products that are not big sellers will have no space. In part this is what is known as Pareto's Principle, where 20% of the products account for 80% of the sales. The physical stores try to increase profit by focusing their efforts on this 20% of top selling products.
On the other hand, online retailers usually don't have this space problem. When they sell physical products, they might have warehouses, however many of these retailers sell products that are not on their possession. When a buyer purchases a product, the retailer asks a provider to ship it to its distribution center. Usually this takes less than a day, however since the online purchase is not delivered immediately, this is fine. With this model, an online retailer can have a very large offering, even for products with low rotation, as they don't need to stock it.
Online retailers that sell digital goods can make an even better use of the Long Tail. With digital goods such as music, videos and ebooks, digitalization costs tend to be very low. So even if one of these products has a low selling point, selling just a few of them will cover this cost and the next sales are almost pure profit. Plus, having a large offering will bring new customers looking for products that aren't carried by every store.
So if you're planning to begin an entrepreneurship in ecommerce, I suggest you analyze this theory. A large catalog of products, plus other extras such as competitive prices and great support, can go a long way when bringing new customers. It will take time and money to set up a store with a large catalog, but if done strategically, it will certainly be a step closer to success.
Image property of Andrés Julián Gómez