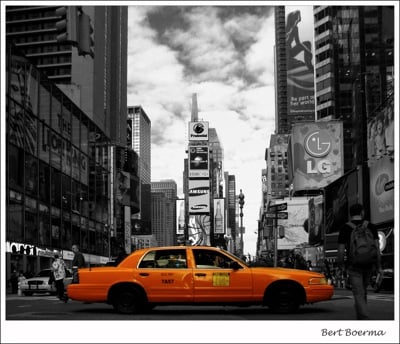 Some days ago I told my readers that I was going to post about entrepreneurships that have been successful. Even though I was thinking about companies that where capable to generate income and profit (maybe this is the definition of a successful business) in this post I will write about an entrepreneurship that has not been able to prove successfulness in these terms –pro tempora-.
The business I am talking about is called Tappsi. For many years requesting a cab in the city of Bogota was a very difficult task especially during peak hours or when it is raining. With this difficulty in mind Andrés Gutierrez and Juan Salcedo two young entrepreneurs decided to create an app for smartphones that would be able to overcome this problem. In the last months of 2012 after analyzing this subject and test the app with friends they launched a release for anyone that wanted to use this service.
This app takes advantage of the GPS in the smartphones to recognize the exact coordinates of the cab driver and the user. In this way a cab is assigned to the user taking into account an algorithm that optimizes the service and knows which is the cab that can pick him up in the shortest possible time. This is very different from the traditional services requested by phone because only the cab that is nearest will be able to pick up the user. Only if this cab driver does not answer the app will invite other cabs to access that service.
Since the app was launched at the end of 2012 we cannot assure this entrepreneurship is going to be able to be successful. I bring it as an example not only because it is one of my favorite apps but also because it has been viral in Bogota. In May of 2013 according to an interview they concede to the newspaper "El Universal" 4.000 cab drivers where using the app on a daily basis and 120.000 users had the app on their smartphones. I think entrepreneurs must think about this model as an example because they where very clever in order to understand a problem that was annoying people on Bogota and seize the opportunity.
Even though today the app is free and it does not have ads (it is not generating income) it has a huge potential to become profitable. Its success is going to depend on the decisions its creators take on the next months so it becomes profitable and can be replicated in other cities along the world.
Image taken from Flickr.com