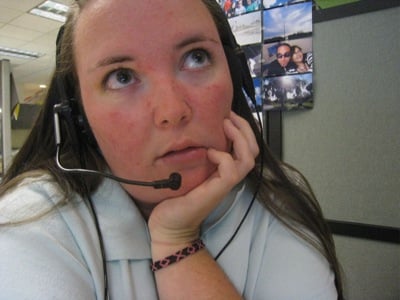 In this series, I am talking about the different subjects you have to take into account when you open an online store. On my last post I wrote about marketing in Internet, which includes SEM and SEO, but also marketing in social networks. This is very important because today our clients can find many options and this is the only way to be visible to them. But this is only the first step. There are many more elements we have to take into account when we create an online store. In this post I will talk about customer services.
Even though today exists many online stores and this has become a trend that customers like, because it is easy for them to buy from the comfort of their homes, the user's experience is very different when compared to the experience in a physical store. This is the reason why many tools have been created in order to make this experience as easy as possible.
First it is very important to have in our online store a section of Frequently Asked Questions (FAQ). In this section many of the client's concerns may be resolved. However if the user does not find the answer to his concern the store should provide a way in which he can contact them. Depending on your budget you can select one of the next options.
The first option is to provide the contact information that generally includes an email. If you decided to apply this in your store it is very important that this email account is frequently monitored in order to answer quickly the client's concerns. If you don't do this it is likely that you are going to loose an important amount of potential clients. Other option is to use a Ticketing System. This is a very good option because it can be linked to a CRM system, answering quickly his concerns and then having the possibility to track if he buys in our store or if he did not.  Finally we can find tools such as a chat where we can answer the client's concerns immediately. Once again here it is very important to have employees answering the questions because the user is expecting answers quickly.
Therefore we can conclude that other important subject to take into account in an online store is customer service. Even though these kind of stores promote self-service a human being must be on the back end providing additional information that the customer might be expecting.
Image taken from Flickr.com